NEW AGE AND FENG SHUI BOOKS
New Age & Divination Books
If you make a purchase via the links below I receive a small commission, which helps support this site.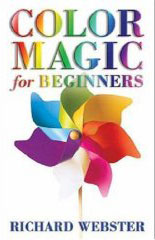 "Color Magic for Beginners"
by Richard Webster

This is one of the best books I've ever read. It's straight-forward, easy to read, and gives practical applications. Initially, I thought it was just a book about color, but it's so much more than that. It has both a practical side, and a metaphysical side to it. But what is so good about it is that it presents things in such a way as to 'make the penny drop.'
For instance, I've read over and over about chakras, but the whole concept has just never clicked with me. But something about the way he presents it did it for me. I'm really interested in it now because I get it. He ties it in with the meaning of color in such a real world way that it doesn't just float out into the air like some sort of esoteric babble.
He presents a variety of things, both practical and metaphysical. He not only gives interesting background on color and what different colors mean in different applications, but he ties it all into things like numerology, healing, mandalas, emotional support, symbolism, magic rituals, crystals and gemstones, feng shui & how to decorate your home, and color symbolism.
---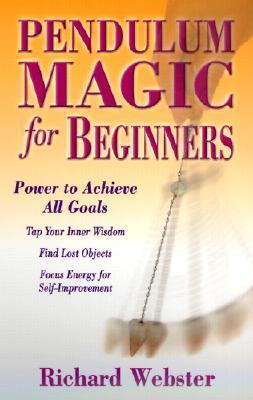 "Pendulum Magic For Beginners: Power to Achieve All Goals"
by Richard Webster
After reading "Color Magic for Beginners," which I just happened to pick up at the bookstore, I was hooked on Richard Webster's writing. I went ape and read a bunch of his books. His style is easy to read, very understandable, and he covers a lot of subjects in every book.
"Pendulum Magic" does for pendulums what "Color Magic" does for color. Also a good addition if you're interested in Huna, since many Huna books talk about pendulums, as well.
---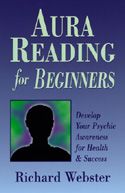 ---
Feng Shui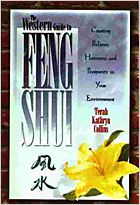 "The Western Guide to Feng Shui: Creating Balance, Harmony, and Prosperity in Your Environment"
by Terah Kathryn Collins
I didn't have much interest in Feng Shui until my in-laws gave me this book as a gift. It has single-handedly made me want to seriously study feng shui. It's an easy read and lays out the basics of the philosophy in a simple, easy to understand way.
Unlike Tarot, I can't compare this to dozens of other books, but I can recommend it from the biginners point of view. Great information. Makes the topic interesting when I never had an interest before.
---